Cuyana Closet Movement. Completely necessary although not a novel concept – What I love best about that movement that is "not preaching minimalism, nor are we prescribing the "10 key pieces" every woman needs in their wardrobes. We believe each Lean Closet looks different. Our goal is to enable us to simplify what we have so we are left only with pieces we love and to effortlessly wear everything we own."
Rings true for Mustard & mint as I find the items I purchase (and re-purchase) are those that steer clear of fads and trends but are pieces that are relevant yesterday, today and for many years to come. Explains why spring-cleaning is always such a tall order!
Read more about it here.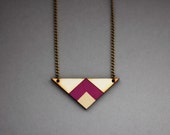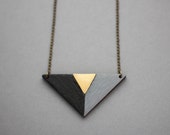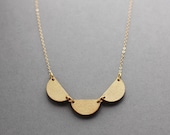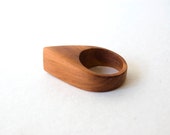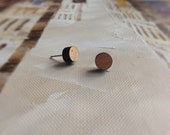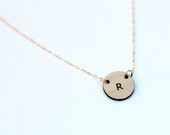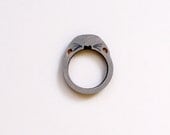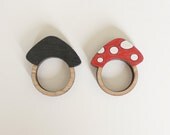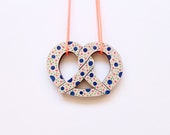 Wooden Accessories. Loving these latest Etsy finds for wooden, handcrafted accessories that do not look like they belong far from civilisation (:
Notable mention goes to: Whimsymilieu because her creations really did make me so happy (: Adorable toadstools and pretzels for the child in all of us.
Drawing inspiration – One day I shall attempt DIY options for minimalist jewellery like here & here!
1 / 2 / 3 / 4 / 5 / 6 / DIY-7
 Oscars 2014. Dresses and glamour aside, Ellen's monologues, selfie moments that was retweeted 2MM times, pizza at the Oscars… Hilarious, wittingly entertaining and so fresh! Watch her opening here & updates here.
Also including my favourite gown of the night – Lupita Nyong'o's prada gown. So ethereal, feminine, simple and timeless! Close seconds being Amy Adams in Gucci, Jennifer Lawrence in Dior and Matthew McConaughey's belle, Camila in Gabriela Cadena.